Capturing feedback for continuous improvement
For our second year running, Charlton Brown is excited to present our informal student survey – we encourage all students past and present to engage and provide feedback, as it's one of the best tools we have to understand what you like (and what you don't) and the areas we can develop of delivery, programmes, and culture as we evolve.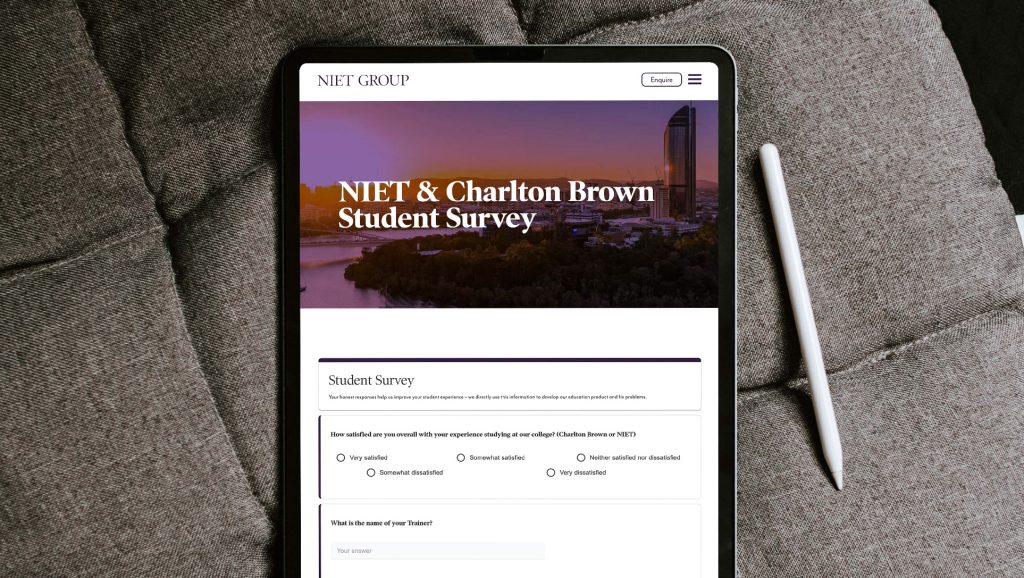 Centrepiece of our 2022 initiative 'Vision 2030, the survey helps us commit to our vision of continuous improvement and ongoing growth, ultimately towards guaranteeing our students have a great time studying and an incredible lifelong career.
Troy Yue, Director
"Vision 2030 is driven by our commitment to develop a vibrant college, not just a community, and that means diving deep and using big data and business intelligence to pull apart every component of our college group, identify problems and implement people-first solutions that are long lasting and build-up our culture from the very foundation.
We invite all past and present students to participate can participate in the survey here: http://nietgroup.com.au/studentsurvey/