Charlton Brown Launches the UniTrack Programme, a cutting-edge new Diploma+Degree package solution for International Students
Charlton Brown's UniTrack programme is a dedicated training experience for students looking to package a vocational diploma with a university degree. A tier above our normal Charlton Brown programmes, through exclusive classes, top-tier instructors, and an incredibly engaging curriculum, UniTrack prepares students for university while setting you up for success in your uni studies and onward to an amazing career.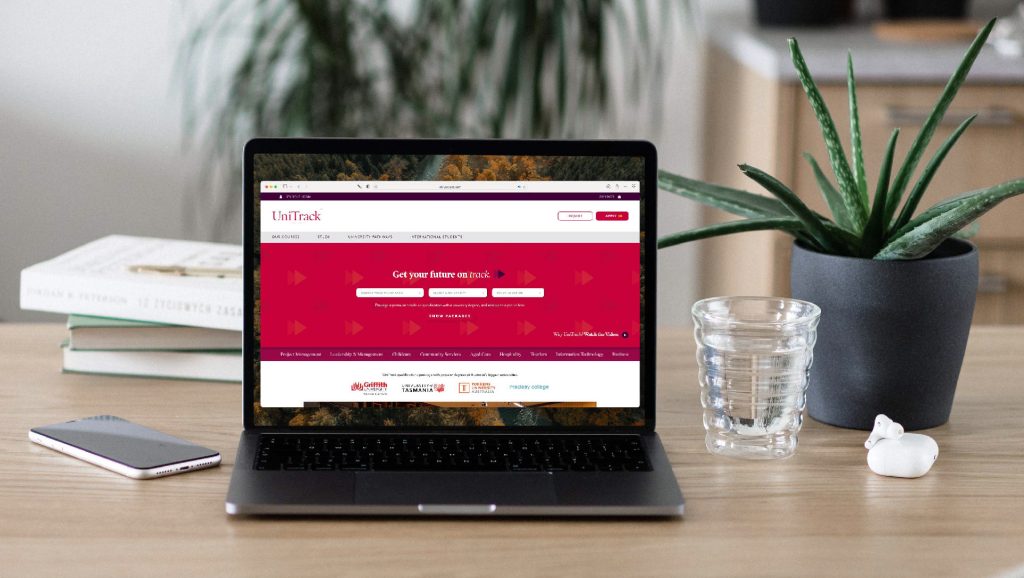 Initially, the programme will offer an extensive array of more than 50 Degree and Masters packages with Griffith University, The University of Tasmania, Bond University, Macleay College, Torrens University and the University of Canberra.
NIET Group Director Troy Yue
"UniTrack is the culmination of more than 4 years developing a set of brand-new, custom, & exclusive training programmes that rival market leaders for engagement, academic fidelity and the genuine pedagogical philosophy.

Graduates are not just being prepared for university, they're being given access to industry leaders, provided opportunities to build their very own strategic plans and customised projects and platforms, all within a development framework that is engineered for career success – with each programme being grown from rich industry feedback and constantly built-upon through our continuous improvement programme 'Vision 2030'.

All this fundamentally furthers our ongoing commitment to build a vibrant community, not just a college."
Through the programme, students will learn how to mentor, watch guest speakers from the world's biggest companies, get access to university campuses, and create their own signature projects – all while shaving up to a year off your university degree.
Enrolments for UniTrack Programmes are open now, contact our sales team for further information or explore the website: myunitrack.com